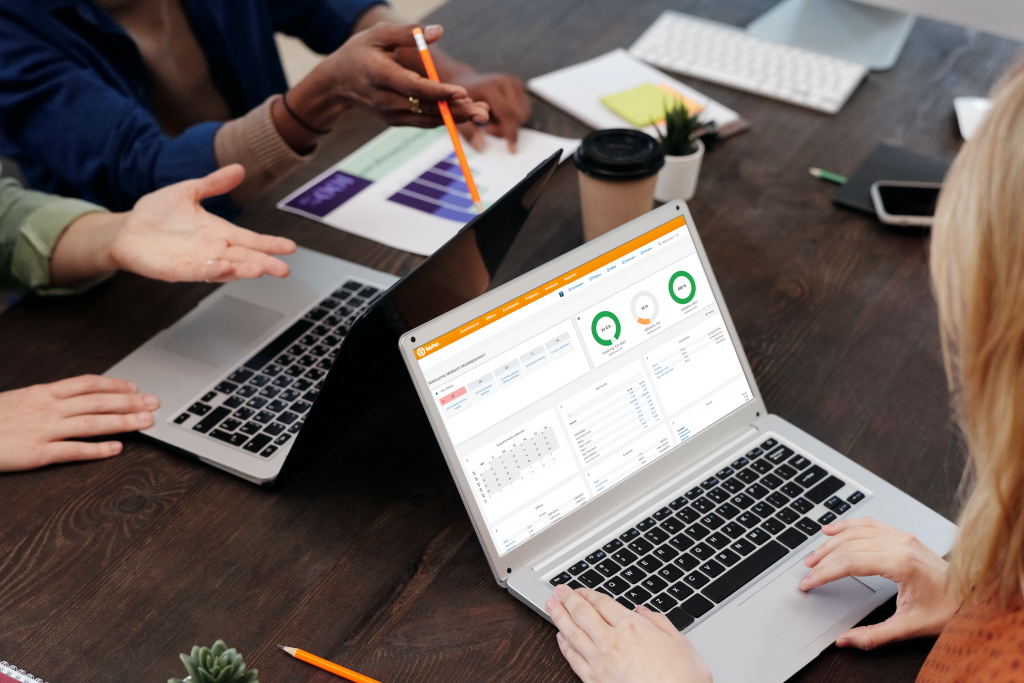 Get more done with Koho PSA's
Accounting practice management software
Koho PSA is the most trustworthy and widely used accounting firm's practice management software in the Nordics. Koho PSA already helps thousands of accountants and bookkeepers to manage their daily work and, most importantly, save time.
PSA software designed for accounting firms
The cloud-based Koho PSA software is purposely designed for accounting firms, from small business bookkeepers to corporate accounting companies. By using our software, which specifically caters for the needs of the accounting industry, you can be sure to have all the right tools at your disposal.
Effortlessly track and invoice all your work, manage your contracts and working hours, automate invoicing, and stay on top of your recurring work.
Don't ruin your days by using Excel – make your working hours excellent with the help of Koho PSA.
Top notch solutions
Speed up your accounting work and cash flow, and bring more security to invoicing with the help of Koho PSA.
Effortless collaboration
Improve communication and collaboration between team members, clients, and partners! Our collaboration Portal and ticketing brings all communication and shared materials with your clients into one place. When everything is delivered to your work view, no time is wasted on searching for information from emails.
The Portal allows you to manage financial material centrally and securely with your clients. The Portal also includes ticketing, which brings your customers' task requests and other communication directly on your work list. With the help of the collaboration Portal and ticketing you can centrally manage all communication securely and delegate work more effectively. All parties are aware of agreed actions and employees' workflow stays efficient.
Would you like to see more?
Koho PSA has a variety of different solutions that can help your company succeed. Let us show you how.
Book a remote meeting time with our expert: it's free and doesn't tie you down to anything.

Book a meeting with one of our experts
Personal demo
☞  Discuss your company's needs and wishes
☞  Understand what Koho PSA is all about
☞  See how Koho PSA can solve your challenges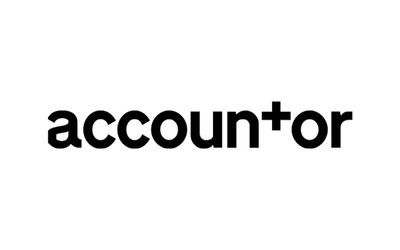 "For us it is important, that we can manage our clients effectively the process is simple. Koho PSA helps a lot with organizing and streamiling our daily functions. Invoicing and work time tracking are both in one system, as well as CRM. It simplifies things."
– Juho Nyberg, Accountor Go
"Koho PSA has supported and enabled our company's robust growth with its scalability. It also helped us to develop our business and processes further." 
– Toni Hovinen, Rantalainen Accounting Services

"Thanks to Koho PSA, work is more organized nowadays. There is no need to burden your memory with unnecessary things and deadlines because Koho PSA reminds you of what to do and when. All work gets done and also in a more organized way."
– Salla Saarinen, Tilihalme Oy, accounting firm in Liittoinen, Finland
"Koho PSA's ticketing helps my work management tangibly. Customer communication doesn't get mixed up with my personal messages and newsletters in my mailbox, and I get work done more efficiently. Also, no work time is wasted by looking for important customer messages."
– Jukka-Pekka Inkinen, Finansio
"Our work routines are much easier thanks to Koho PSA's work lists. Our accountants can switch time tracking from one customer to another with just one click. Koho PSA's timer helps us to pinpoint, how much time customers' tasks take. We can also see, whether our invoicing is on the right level.
– Margit Toivonen, HM-Tilipalvelu
Success through customization
Most software are often standardized with the idea that one size fits all, which in most cases is simply not true. Each company, even within the same industry, has their own way of doing things – we encourage you to be the best version of you.
Indeed, one of the main strengths of Koho PSA is its high customizability, also on the user-level. Therefore, no matter the scale of your company, Koho PSA remains user-friendly and ensures that you have the right tools to be successful at your work.
During the deployment, our team tailors the software according to your exact needs. In 99% of the cases we can do all the customization completely without touching the code. Our software already has a multitude of different presets for different needs, which makes the process swift and cost-efficient.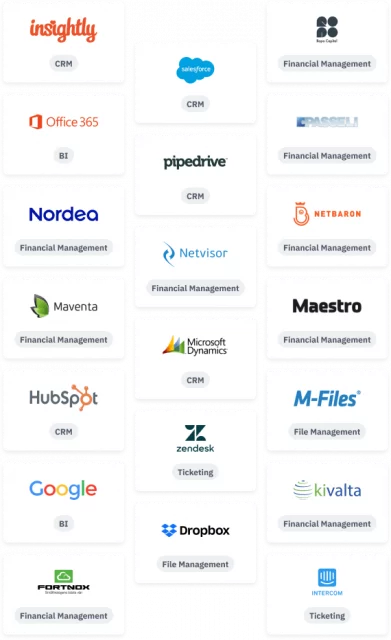 Create an ensemble that works for you with integrations
Koho PSA aims to help your company with all the challenges it might face, but nowadays everything should not be handled by one single software. If the software has too many features, it can easily become too difficult to use – and instead of being powerful, it can end up with slowing you down.
With the help of integrations, you can build a powerful ensemble that works well together and assists you even better. We've listed some of the systems Koho PSA can be already integrated with. We also have our own API, and in case Koho PSA cannot be integrated (yet) with the system you are using, let's have a chat!
Read also:
Time to Modernize? Guide for Choosing an Accounting Practice Management Software
What are the signs you need a practice management software for your accounting firm? What factors should you consider when looking for the right fit? Read the answers from our guide.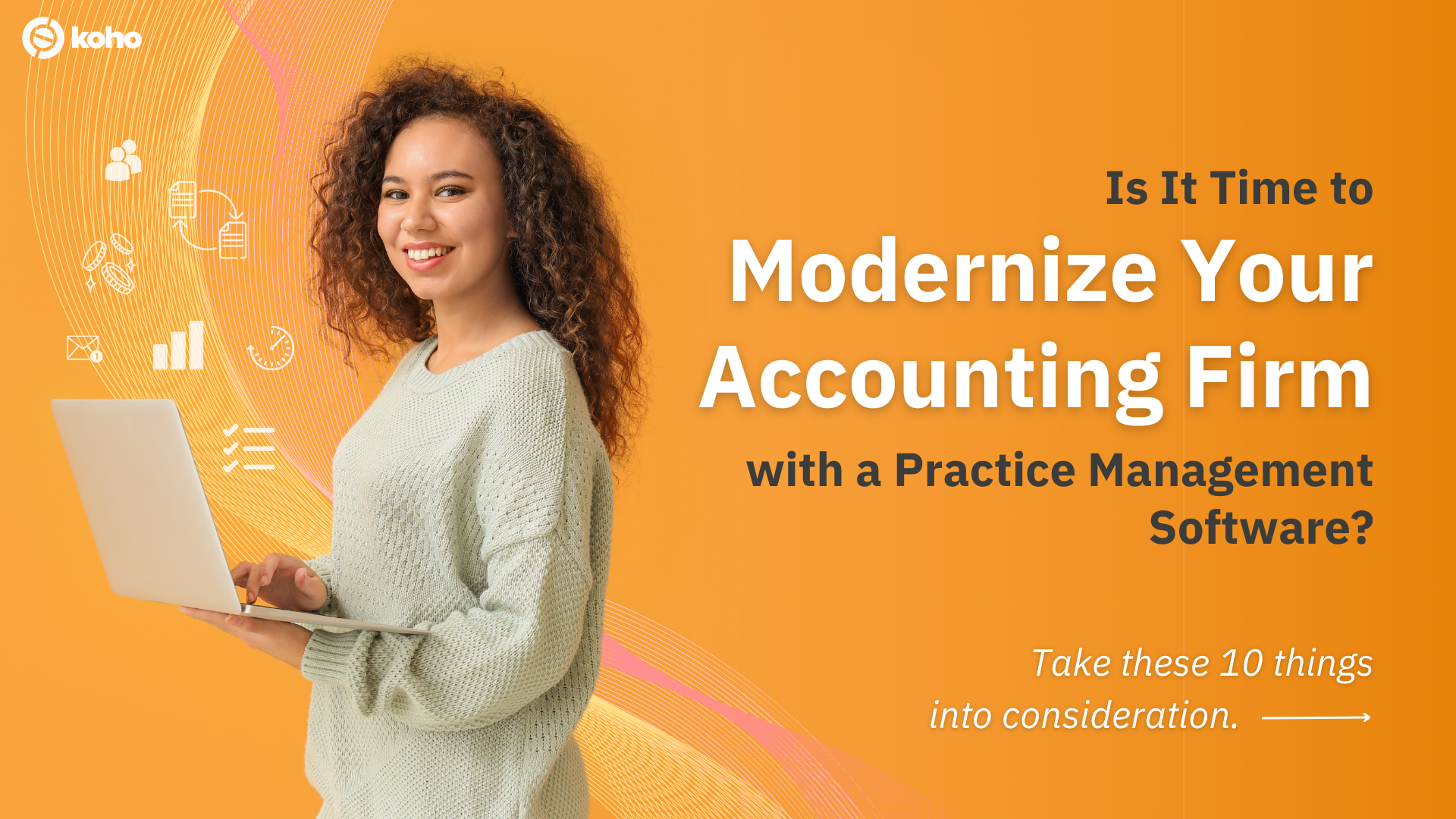 Koho PSA is a trusted partner of Finago and Taloushallintoliitto
Throughout our history, we have worked with some of the largest accounting organisations in Finland. Thanks to our ability to customize Koho PSA, we can make the software fit our customer's needs. Both Finago and Taloushallintoliitto sell and distribute the service created by Koho PSA.
In co-operation with Finago, Koho PSA has developed an easy to use white-label ERP system for accounting firms. Procountor accounting firms use our Procountor ERP system, and it keeps track of the most important workflows and tasks.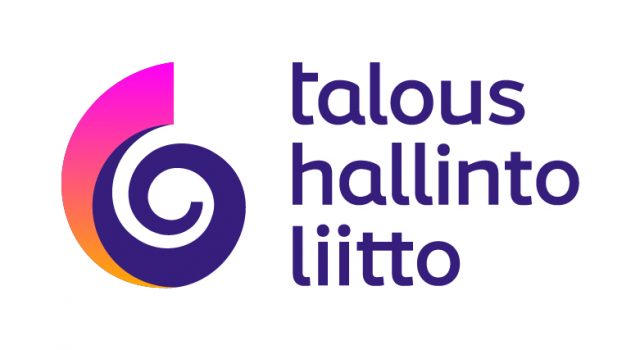 Together with Taloushallintoliitto (Association of Finnish Accounting Firms), we have developed a cloud-based service for accounting firms used in contract management and to generate TAL 2018 contract documents. The software allows accounting firms to create framework contracts. It is free of charge for all member companies of the association.
Would you like to have a better look?
Request a free demo!
Book a free demo, no strings attached, and let Koho PSA convince you. You can save up to 87 % in invoicing with Koho PSA. The demo will give you a better view on how Koho PSA will help your accounting company succeed.